Publishers have to be focused on finding the best video ad networks and the technicalities that come with them. Video players are considered of prime importance because they bridge the gap between the user and the ad. Several ads cannot be served without a video player. The video player connects with the ad server and sends a signal in the form of a markup language. Video ad players have been subject to technological evolution. Initially, they were limited to only playing ads, but now they provide insights, integrations, and more. This article will discuss the best all-in-one video ad players for website monetization.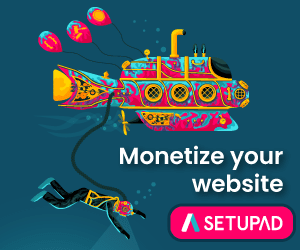 10 Best All-in-One Video Ad Players for Website Monetization
Finding a good video ad player is an essential part of the publisher's video ads strategy. The publisher must find a video player that aligns with the publisher's requirements, and this can be challenging because of the number of video ad players available in the market. There are many technical requirements that the publisher has to focus on, like- VAST compliance, UI customizations, and such. This article will list the best all-in-one video ad players for website monetization.
1. Vdo.ai: Best Video Ad Player for Publishers
The next generation of video solutions, Vdo.ai, connects the best publishers with leading advertisers within an ecosystem with a high video value. They serve the very best, which includes Airbnb, Amazon, Walmart, and more. They offer an entire suite of native video formats that help web publishers leverage video advertising's strength via a connection with leading brands worldwide.
Features-
Native ad formats have been carefully designed and deliver excellent user experience on the web properties. They help you show the right ad at the right time.
They aim to maximize the ROI at every impression by giving access to the leading DSPs and brands who would bid for your inventory via their programmatic and self-serve exchanges.
They assure you that your ad would always acquire a highly viewable placement.
Customer Reviews- Their customers vouch for their services and are extremely happy with their reach.
2. Primis.tech: Best All-in-One Video Ad Player for Website Monetization
Primis.tech promises you better content and better engagement with promotion, creation, and syndication. They have multiple designs that natively fit in all websites. They offer fully customizable video ad units that can integrate seamlessly and better audience engagement. They help enhance and extend online experiences by assisting users in discovering engaging and high-quality video content.
Features-
They maximize video distribution by recommending more relevant videos.
It has been designed to look and feel like a part of your page for a seamless user experience.
Their machine learning algorithm understands your users and shows them the most relevant and engaging videos.
It allows you to create a pre-roll inventory of high-impact, fully monetized video placements and add new revenue opportunities to your digital asset.
Customer reviews-  Peter Gallagher, MD, and Head of Publisher Development of SnigelWeb Services Ltd says, "SnigelWeb have had a strong partnership with Primis for many years, and we have been continuously impressed by the strength of their video demand. They have proven to be an immensely supportive demand partner, and we hope to continue a mutually beneficial partnership for many more years to come."
3. Anyclip: Best Video Ad Player for Web Publishers
Anyclip promises to help you see a brighter future for your video business with revenue growth, efficient workflows, audience engagement, and happy customer, given their luminous content data and intelligent AI video tools. Their brilliant video platform revolutionizes the way media companies and marketers work with the video.
Features-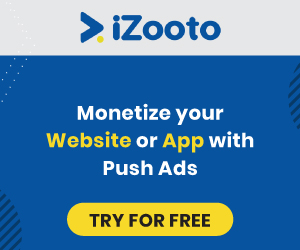 AnyClip's Luminous Platform uses AI analysis to unlock thousands of data points about each video per minute.
The data is fed in AnyClip's players and recommends suitable videos to viewers based on real-time signals of interest.
It offers flexible controls and tools for editorial and operation teams.
It will show the site's most recent or curated collection of articles in a social video story format.
It will help give dynamic experiences that copy the functionality of top-tier VOD services.
It helps marketers control the context of their video campaigns and engage viewers.
Customer Reviews- Customers from VentureBeat say, " We used AnyClip's platform alongside other major video player services on our site for a few weeks and measured performance between these tech platforms to determine which was serving us best. In this study, AnyClip provided more revenue and a better user experience across all measures. As a result, we've decided to use the Luminous Platform as our only video player solution moving forward.
4. Vidazoo: Best Yield Management Platform for Video
Vidazoo is an all-in-one yield management platform for video and is one of the most potent platforms for video streaming and serving. They develop great products for publishers and are highly focused on programmatic video monetization across Display, Mobile, and Apps.
Features-
It is suitable for all video ad formats and devices and has certifications with all major partners.
They offer automatic optimization and prioritization of tags based on provided KPI via sophisticated algorithms.
They provide simple data and events collection for best optimization.
They support parallel calls and a failover system, so you can tap into your scenario by using each or combining both.
Customer Reviews- Zohan Dayan, CEO and Co-Founder of Wibbitz says," We used multiple video players to work with our premium news publishers, but were suffering from low fill rates and bad performance. Since we switched to Vidazoo holistic ​video ​platform, we saw a dramatic increase in overall performance and were able to give better service to our publishers."
5. Playwire: Best All-in-One Video Ad Players for Website Monetization
Playwire helps connect publishers and advertisers globally through supply chain amplification, direct sales, and Revenue Intelligence data. With their turnkey solution, your entire ad ecosystem is covered. They help maximize your revenue with yield ops, direct sales, and custom creative teams work diligently in your best interest.
Features-
They allow many ad exchanges to bid on your inventory simultaneously, resulting in faster ad load times, better CPMs, and increased fill.
They aggregate data from ads, silo it, anonymize it, and then use that data to increase your CPMs.
Their video player has been designed from the ground up to leverage the power of HTML5. The video player was built to run fast and reliably on any device.
It helps host, encode, manage, and publish your video content with ease and with all the powerful analytics.
Customer Reviews- Uri Marchand, CEO of Overwolf, says, "Playwire has done a phenomenal job launching new advertising products to the market and driving great results for advertisings and us as a publisher. But most importantly, with Playwire, we always feel we are being taken care of with immediate feedback and caring service."
6. Cedato: Best Video Ad Management Platform
Cedato is known to be the programmatic video pioneer that empowers video transactions. With their predictable video advertising software, native video can run on any screen and placement, enhancing value, yield, and viewing experience. Their SaaS-based technology and private marketplace power 15 billion monthly video views across 2 million sites and apps.
Features-
It helps monetize with highly engaging formats without any costly setup
They allow quick delivery with integrated video optimization.
Customer Reviews- Cedato is highly relied upon by its customers and recommended.
We have listed only the best all-in-one video ad players for website monetization, but there is a host of other video ad players available in the market. The decision to choose a video ad player can be confusing to make, but the key is to recognize the publisher's needs. You can make a decision based on peed of ad delivery, plugin support, seamless tech support. Publishers can always rely on the best way to decide, that is to run tests.
Our Recommended Monetization Partners:
Looking to Increase your Ad Revenue:
Get in touch with me for a personalised consultation and increase your ad revenue across native, display, video (instream and outstream), in-app and other verticals. I also assist in customized DFP setup, header bidding, and content creation strategy. My skype id is:
ronniedey
. Feel free to connect!