Rewarded video ads are known to be a complete win for users, developers, and advertisers. The users can watch a video or engage with an ad, in exchange for rewards. For instance, gamers eventually lose their lives in the game, and they are generally disappointed about being unable to complete the level. In cases like these, showing rewarded video ads in exchange for life is an excellent way to increase engagement. This article will discuss the best rewarded video ads networks for app developers.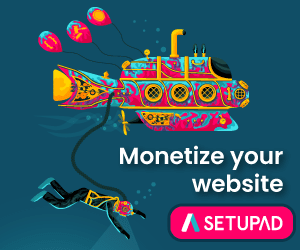 15+ Best Rewarded Video Ad Networks for App Developers
The competition in the mobile gaming market is constantly increasing. It is essential for app developers to be focused on engagement and retention. They need to find the right balance between good monetization and giving the user a good experience to take the game to success. Rewarded video ads have become the best way to get that balance. Here we will discuss the best rewarded video ad networks for app developers/
1. Chocolate Platform: Best Rewarded Video Ad Platform for App Developers
The invite-only SSP, Chocolate Platform connects premium brands with premium publishers. It is the perfect solution and helps scale, acquires transparency, and assures quality inventory for your Mobile Video Ads needs. They allow you to understand the true potential of mobile inventory with their eCPM and fill rates, leading in the industry.
Features-
They improve overall latency and conduct auctions in all servers.
They assure minimum hassle steps to reach the target audience.
Customer Reviews- Their users vouch for the quality and the data that they provide.
2. Fluct: Best Rewarded Video SSP for App Developers
Fluct is famous for being the best SSP in Japan and the leading solution company for monetization in Japan. This platform helps app developers maximize their revenue more effectively and efficiently. They connect you with major DSPs, Ad Networks, and Ad Exchanges like Ad Roll, Bid Switch, Criteo, DoubleClick, and more.
Features-
Known to distribute are known 39 billion impressions every day and have a network of 15,000 Publishers of various kinds.
Their solutions are supported on multiple devices like- PC and Mobiles- inclusive of iOS and Android, Apps and Web.
Customer Reviews- Their customers vouch for the vast network that they have.
3. Improve Digital: Best Rewarded Video Ad Networks for App Developers
The best ad network for transparency, revenue, and content providers, Improve Digital, aims to create a more innovative, efficient, and responsible digital business for its customers. Their bespoke enterprise solutions help media owners with the optimization of their programmatic advertising strategy and maximization of revenue.
Features-
Their solutions work for video, web, and mobile publishers. It is an all-in-one solution that helps with the integrated capabilities and offers unparalleled transparency and control irrespective of sales strategy.
It extends to all formats like- video, native, rich media, and display.
Customer Reviews-. AdMeria boasts of the close collaboration with Improve Digital, which grew their revenue by 800% in 9 months and doubled eCPMS within 9 months.
4. Index Exchange: Best Rewarded Video Ad Networks for App Developers
Index Exchange is one of the best video ads networks for app developers and democratizes digital advertising. The global advertising marketplace is where premium digital media companies sell their ad impressions with accountability quickly. It is dependent on the pillars of neutrality, openness, and is one of the most reliable technologies that is highly trusted by media companies and marketers.
Features-
They assure massive demand and offer a collection of buyers from the largest DSPs to the top Agency Trading Desks.
They offer a team of skilled engineers who do the heavy lifting of integration and maintenance to ensure success.
They have the most cutting-edge technology built for the publishers' interest, which means robust infrastructure, and the most reliable, low latency technology.
Customer Reviews- "Index Exchange's transparency and neutrality are exceptional, and they have some of the best account management, tech and programmatic support in the business," says Ilya Utkin, Director, Revenue Platforms and Operations at New York Daily News.
5. MobFox: Best Rewarded Video Mobile Advertising Platform
MobFox is one of the best-known mobile advertising platforms. It has become an established mobile advertising network in Europe and has a varying range of features that it offers to both advertisers and publishers. The open-source SDK has integrations with over 30+ ad networks.
Features-
They help in monetization and prioritize directly sold or promotional campaigns with advanced reporting and support for varying ad sizes and formats and capabilities for serving MRAID rich media ads.
They show you all the data and help with the analysis.
Customer Reviews- Customers love the wide range of features that it offers.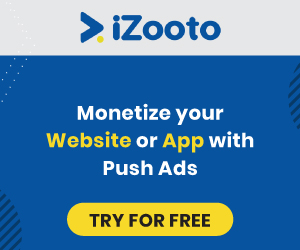 6. OpenX: Best Rewarded Video Ad Exchange for App Developers
OpenX is an integrated technology platform that brings together ad servers and real-time bidding exchanges with a standard supply-side platform that ensures the real high time value for any trade. It powers people-based marketing across the open web. They have enabled walled garden advertising efficiency and ease across the entirety of the open web.
Features-
They scan all video creatives to ensure quality demand on ads.txt authorized inventory only.
They offer various video formats on desktop, mobile web, and mobile apps including in-stream, out-stream, interstitial, opt-in, and more.
Customer Reviews- It is known to be the supermarket of digital inventory for the varying options that they offer.
7. PubMatic: Best Rewarded Video SSP for App Developers
Pubmatic is known to be the future of programmatic delivery. It has created a global infrastructure that instigates meaningful connections between consumers, content, and brands at scale.
Features-
They assure that you achieve the full potential of your digital advertising strategies.
They have market-leading technology, algorithms, and insights that enable top-tier monetization across devices, channels, and ad formats.
Customer Reviews- Erica Carter, CEO of Livingly Media says, "PubMatic has time and again brought long-term growth opportunities to the table for us. We are grateful for this true partnership and look forward to new features and collaborations."
8. Rubicon Project: Best Rewarded Video SSP
Rubicon is an online advertising technology firm and has the mission to automate buying and selling for the global advertising industry. They are focused on constant innovation to serve both the publishers and advertisers. It is used by the world's leading publishers and applications to connect with top brands worldwide.
Features-
Their proprietary, three-step inventory vetting process ensures buyers and sellers a premium, well-lit marketplace.
They help improve your video inventory with more data, greater accuracy, and more actionable insights.
Customer Reviews- PCH.com is of the opinion that- "Rubicon Project is far and away from the leader in private marketplaces, and we sell about 92% of our private marketplace in the video."
9. RhythmOne: Best Rewarded Video Platform for Developers
The Tremor International company, RhythmOne, brings out real business outcomes in multiscreen advertising. It is powered by one of the world's most efficient and effective programmatic platforms. It gives innovative data solutions for brands to connect with consumers and provide advertisers with direct access to the premium and diverse multiscreen supply and varying monetization offerings of the publishers.
Features-
It helps facilitate faster and more efficient transactions between buyers and sellers from bid to delivery.
RythmGuard supports its proprietary brand safety technology and gets the best ratings.
Customer Reviews- People love how simply comprehensive the platform is and how intuitive the user interface is.
10. Smaato: Best Video SSP for Asian Traffic
Smaato boasts of being used by 90,000 publishers and is one of the largest RTB exchange platforms and ad servers. They help game developers and publishers in the generation of the best possible revenue from app monetization. It has a unique service that brings together 90 leading ad networks and 25 DSPs to cater to higher fill rates and eCPMs.
Features-
They make a "super auction" where the best available demand source is evaluated for every impression to maximize yield on an impression-by-impression basis.
They provide instant, actionable insights into the performance of your campaigns.
Customer Reviews- Olivier Rozay, Chief Revenue Officer at Pinger says, "Smaato provides an advanced mobile ad exchange that gives us scale and coverage across a wide range of ad formats and geographies. Smaato also provides personalized account management which, makes it a great partner to work with."
11. TripleLift: Best Rewarded Video Programmatic Advertising Platform
TripleLift is known to create new opportunities with authentic brand stories that scale across multiple publishers and platforms. They have no sellers or sub exchanges, and their 1:1 relationships with publishers give access to the most direct path to display at large.
Features-
They use data and technology to easily create and distribute content and optimize and measure performance in real-time.
They create a video advertising experience that can be efficiently executeded and drives meaningful engagement.
Customer Reviews- Their customers are thrilled with the experience that they provide and the ease with which they help in the distribution of content.
The apps that use rewarded video ads have noticed an increase in session length and user retention. This is a great way to entice the audience to make in-app purchases. Most developers who have used rewarded video ads have seen a positive impact on both revenue and engagement. The list of best rewarder video ad networks will help you add more value to your campaigns.
Our Recommended Monetization Partners:
Looking to Increase your Ad Revenue:
Get in touch with me for a personalised consultation and increase your ad revenue across native, display, video (instream and outstream), in-app and other verticals. I also assist in customized DFP setup, header bidding, and content creation strategy. My skype id is:
ronniedey
. Feel free to connect!