There are specific policies that are applicable whenever and wherever Google ad products are used to serve rewarded ads-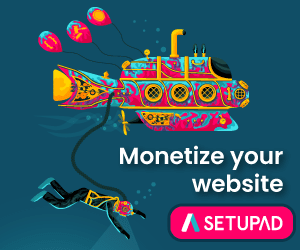 The transactions of rewards from rewarded ads occur only between the user and the publisher. Rewards are not verified or granted by Google.

Publishers should not ask people to click on their ads or obtain clicks using deceptive implementation methods, which include offering monetary compensation to view ads, or performance of searches, promising to raise money for third parties for such behavior to mislead people with images next to ads.

Publishers should not ask users for engagement with rewarded ads using phrases that lead them to believe that ad engagement would help publishers directly, for instance, using phrases like- support us or such.

Rewarded ads should not be used in apps that can offer a reward or something like monetary compensation or offers that could be converted into monetary compensation- and is inclusive of gifts, discounts for physical goods or services, and such.

Until a user voluntarily opts in to view a rewarded ad, the ads will not be served. Also, a user should opt in to watch each reward ad individually and cannot opt-in to watch rewarded ads automatically.

Unavailable rewards- Publishers that place ads within a rewarded inventory from Google may not-
Offer rewards that are not redeemable, or

Be unable to reward the user when the required task is completed.
Random rewards- Random rewards are offered by publishers who place ads from Google within the rewarded inventory, so long as the possibility of other rewards is shown to the user.

Description requirements for reward- Publishers who place ads from Google in rewarded inventories must indulge in explicit and accurate disclosure of the following-
The required action- for instance- explain that if the user views the ad, he receives 100 gold coins in the game. You can use icons to describe the action, but the presence of advertising experience must be made clear, and the word "ad" must ideally accompany the icon.

For completion of the action, the in-app reward, for instance- look at the ad to get 100 gold coins. The reward must be possible to redeem from within the app where the ad was placed. You can use icons to describe the rewards, if the icons are clear to the users.
Our Recommended Monetization Partners:
Looking to Increase your Ad Revenue:
Get in touch with me for a personalised consultation and increase your ad revenue across native, display, video (instream and outstream), in-app and other verticals. I also assist in customized DFP setup, header bidding, and content creation strategy. My skype id is:
ronniedey
. Feel free to connect!
I and my team research various ad networks and can help you increase your overall ad revenue; so you could rake in more greenbacks with the best video monetization platforms.  I am just a mail away, so reach out to me if you want to scale up your website revenue. mail: [email protected]