What are OutStream Video Ads?
It is a brand new video advertising format which auto-plays in a large format player whenever a user browses in it within the text content even if the publisher doesn't have their own video content. The name outstream was given as the video ads exist outside of the original video content. These ads play within a particular web page or application even without a video player. In a recent survey, MarketingLand reported that browsers actively watch out-stream ads for 25 percent longer time than other types of video ad formats. Advantages of Outstream ads: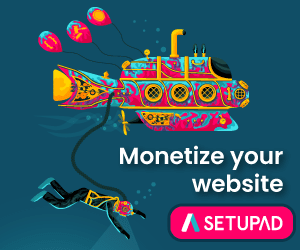 Brand reputation -Outstream video ads with in-page placements increase impressions, with more brand awareness.
More participation – Users mainly on mobiles and smart devices can interact more with the ads by toggling the sound of the ad, clicking on the ad, or scrolling past it.
Cost-effective – The costs for Outstream ads are based on viewable cost per thousand impressions so they are charged only when someone watches the video for two seconds or more.
Easy setup – It is quite simple to create a campaign, set the targeting, choosing a video and adding creatives.
OutStream vs InStream Video Ads: A Comparison
| | |
| --- | --- |
| Outstream Videos | Instream Videos |
| Videos play automatically when a user scrolls to it which is outside the original content. | When the video content for promotion plays before the original videos across the Display Network. |
| 50% of the video view area has to be showing for it to autoplay | Whole area is used for playing these video ads. |
| Pauses if a user scrolls past it. | These can be skippable or non skippable |
| They can turn off the sound | Sounds have to turned onas the original video was already playing. |
OutStream Video Ads: The Future Scope
Due to the immense popularity of instream video ads, Video ad spending changes drastically. These instream video ads are found on ad-supported OTT services such as YouTube, which accounts for 11.5% of US digital video ad spending per year. On the contrary, social networking sites like Facebook, still resort to native outstream formats like in-feed ads for most of their video ad revenues. Almost all social video ad spending went to native formats in 2017 which is 99.5%. The newly launched Outstream video campaigns provide the ability to isolate the placements in partner sites and show up in more native placements. Outstream video ads are the only futuristic step into the new video-centric world.
OutStream Video Ad Network List
Setupad
Setupad is marketing and advertising company which specializes in website monetization and yield optimization connecting several ad platforms into a single auction. Users abroad are able to receive quality targeted advertising if publishers are willing to separate their foreign traffic and sell it purely in RTB fashion. Setupad does all necessary yield optimization and allows publishers to get back to their true calling – quality content creation. It connects website's media space to top SSPs in a Header Bidding way allowing more buyers to participate and CPM prices to increase. Their top priority is to monetize cross-border traffic and to help publishers gain incremental revenues.
Features:
Header Bidding
Server-side bidding
Loading speed
Fill rate
Customized optimization
Ad audit
Online reporting
Teads
It is a global leader of native ad marketplace and an inventor of outstream video advertising. Teads Studio allows the creation of interactive video, mobile and displays rich media ads in a unified platform. It monetizes the newly created video inventory through programmatic buying, their own sales force or third parties including Teads Demand.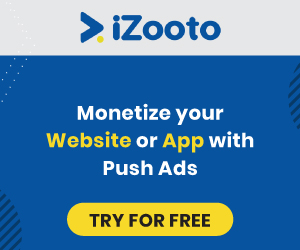 Features:
A Single access for premium publishers – Teads delivers operational efficiencies and accountability in direct and programmatic transactions through high-quality inventory. Teads is equally focused on providing high value technology and monetization solutions for publishers.
Creatives – Teads associates with agencies and brands, through its Teads Studio technology to effectively optimize assets for increased importance of creative quality in delivering media effectiveness.
Monetization solutions – Teads helps publishers, brands with a broader set of monetization tools and solutions through their full-funnel product suite.
AI-powered results – Teads is enabling brands and agencies to transact based on guaranteed outcomes in viewability, completed views, engagement, in-target delivery, incremental site traffic as well as conversions.
Google ADX
Google ADX is a part of Google's integrated ad-technology platform DoubleClick Digital Marketing (DDM) that offers agencies and advertisers the ability to effectively create, manage and grow high-impact digital ad campaigns across multiple channels. The platform helps the users with real-time insights and data from marketing campaigns across different channels connecting to a network of advertisers. This real-time market place offers a huge inventory to a large number of advertisers through programmatic Real Time Bidding. Here publishers can set floor prices and control the bidding on their available ad units and there are more possible buyers through different types of auctions. They can also sell their ad unit inventories through Open Auction, Private Auction or Preferred Deal.
Features:
Ad Inventory Controls
Automatic Conversion Data Upload
Access Google AdWords
Access Display Network for Ads
Bid Management
Campaign Management
DoubleClick Search API
DoubleClick Ad Exchange
Real-Time Bidding
Robust Tools and Insights
Track Offline Conversion Data
Revcontent
It is one of the world's leading native advertising and content discovery platforms for businesses to increase their ROI and monetize the audiences by innovative thoughts, useful products. A lot of publishers use Revcontent as it works well with social sites where the AdSense CPC is not very high. It is one of the world's leading native advertising and content discovery platforms for businesses to increase their ROI and monetize the audiences by innovative thoughts, useful products. A lot of publishers use Revcontent as it works well with social sites where the AdSense CPC is not very high.
Features:
Audience retargeting
Easy to integrate widgets
Advanced publisher protection tools
Real-time reporting
Robust customer support system
Taboola
Taboola is an effective content marketing engine used by companies that links a user to relevant articles both from within and outside the site. Taboola drives the target audience to a website with the use of interesting and appealing content. Taboola is designed on an algorithmic predictive engine used to drive traffic, monetize content, and increase audience engagement.Taboola allows readers to rate content as well as share those on various social media platforms. Users have complete visibility and transparency on content performance across different websites and social media channels.
Features:
Audience Tracking and Audience Engagement Monitoring
Advertisement and Revenue Management
Content Filtering and Content Reviews Tracking
Dashboard and Reporting Tools
Drip Campaigns and Email Automation
Email Tracking and Email Analytics
Lead Generation
Multi-Channel Marketing and Multi-Campaign Management
Social Media Engagement and Social Network Marketing
Template Gallery and Content Library
Web Traffic Monitoring
Wrap Up
In 2019, video traffic has made up 80% of all Internet traffic. Video attracts three times more visitors and increases the time spent on a webpage by 100%. The right approach will be decisions based on knowing the target audience and specific marketing objectives. Actively engaging your targeted audience is the correct way to monetize your brand.
Our Recommended Monetization Partners:
Looking to Increase your Ad Revenue:
Get in touch with me for a personalised consultation and increase your ad revenue across native, display, video (instream and outstream), in-app and other verticals. I also assist in customized DFP setup, header bidding, and content creation strategy. My skype id is:
ronniedey
. Feel free to connect!
I and my team research various ad networks and can help you increase your overall ad revenue; so you could rake in more greenbacks with the best video monetization platforms.  I am just a mail away, so reach out to me if you want to scale up your website revenue. mail: [email protected]