An ad server is an online tool used by publishers, networks, and advertisers to ease out ad management, campaign management, and ad trafficking. An ad server also provides reporting based on ads served on the digital space. There are several parties involved in digital video ad serving process. Video ad servers enable users to launch and manage large, complex, and deeply targeted video advertising campaigns effectively on mobile and display within a single ad serving solution. Ad servers first started appearing in 1995 and were used to help publishers manage online ads and control their delivery.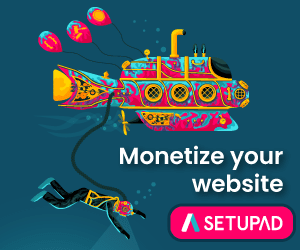 How to Choose the Right Video Ad Server?
The appropriate ad serving platform should be chosen for your brand by keeping in mind the following points:
Many ad tech vendors offer full-stack solutions for advertisers and publishers which are well-integrated for programmatic needs. SSPs and DSPs go along well with integrated ad servers.
Mobile ad servers offer targeting based on device, software, operating system, connection type, screen size, etc. Mobile advertising does not support cookies and requires more advanced tracking. Mobile ad servers could be a part of mobile real-time bidding framework: mobile DSPs/SSPs and mobile ad exchanges.
MRC accreditation
Ability to support all IAB recommended tag types (VAST, VPAID, etc.)
Easy integration with your video player, or ability to create integration
Support IAB specifications for ad units (including companion ads) per the guidelines issued in IAB New Ad Portfolio
Be able to deliver across multiple platforms (mobile, desktop, etc.) with on-the-fly transcoding to customize video assets to inventory requirements
Open-source advertising servers are also available as a part of inexpensive solutions. Open-source ad servers support basic functionality and are highly customizable.
Advertising servers are essential components of the real-time bidding ecosystem and bear major responsibility for storing and serving creative content onto various digital platforms, such as websites, social media outlets and mobile apps.
Top Video ad servers of 2019
DoubleClick for Publishers
DoubleClick Digital Marketing (DDM) is an integrated ad-technology platform that enables agencies and advertisers to more effectively create, manage and grow high-impact digital ad campaigns across multiple channels. The platform offers real-time insights and data from marketing campaigns across different channels connecting to a network of advertisers. DoubleClick can be used to create media-rich advertisements in a simple manner, making it a helpful solution for creatives.
Feature:
Ad Inventory Controls
Automatic Conversion Data Upload
Access Google AdWords
Access Display Network for Ads
Bid Management
Campaign Management
DoubleClick Search API
DoubleClick Ad Exchange
Real-Time Bidding
Robust Tools and Insights
Track Offline Conversion Data
Connects to 100+ ad exchanges & 1billion websites.
Targeting options that are based on specific demographics, interests and their purchase intent by using Google's data.
Full reporting of 35+ dimensions and 50 metrics for viewing the essential metrics of a campaign.
AdapTV
Description: Initially launched as a network of low power broadcasting stations, AdapTV is the world's first streaming service to the mobility impaired, hearing impaired, and visually impaired.
Feature:
Pathway is Adap.tv's video ad technology platform that processes billions of impressions for buyers and sellers and gets smarter with every transaction.
Audience Measurement
Brand Measurement
Ad Formats
Audience Targeting Data
Contextual Targeting Data
Ad Verification
Ad Compliance
Easy managing process
Gives advertisers the ability to search, discover and implement any 3rd party solution from data providers to rich media to measurement
Opens the Adap.tv console API to third parties, promising creative solutions from across the industry
AerServ
It is a free mobile SSP and monetization platform that empowers mobile publishers with a superior technology platform. Monetization of the ad revenue is done through mobile video, and supported with unrivaled customer service. AerServ works in alignment with thousands of apps, from premium publishers to independent developers, to optimize their existing ad network revenue through mediation.
Feature:
Auto-optimization – This feature enables manual optimization of the order of your ad sources. It can also result in higher fill rates and CPMs.
Reporting capabilities – Having access to reporting is beneficial for identifying problems so as not to lose out on revenue opportunities.
Conversion tracking – It is the ability to track your converted leads, analysis of the actions of the users after they have clicked on your ad.
Support for virtual currency/rewarded ads – They offer their users virtual currency or rewards based on if they watch ads to completion.
Brand-based vs performance-based ads -The type of ad chosen can directly impact the ad performance. Most performance-based ads are CPI- or CPA-based, so your revenue is directly dependent upon your users performing some action. If your user base performs well with performance based-ads, your revenue can be very high. On the contrary, if your user base is not performing well, then your revenue may be negligible. Brand-based ads may have a lower CPM, but are paid on the user viewing the ad and are often perceived to be higher quality. An effective fusion of the above two types of ads is a better strategy than only showing performance-based ads.
Trafficking house ads – Displaying one of your house ads if all other ad sources fail to fill provides smooth user experience and allows publishers to also market additional products or services they provide.
Private marketplace functionality – A private marketplace allows a publisher to choose which advertisers can bid on their inventory. This allows a publisher to ensure the quality of ads running on their properties and can also result in higher CPMs.
OpenX
OpenX create programmatic marketplaces for premium publishers and app developers to monetize their content by connecting with leading advertisers. The system is empowered with the tools to sell, manage and deliver their inventory across multiple formats and screen sizes. It has an intuitive UI and provides publishers with advanced pacing controls and an in-house marketplace quality team to ensure safety. It was founded in 2007 by Damon Reeve and Scott Switzer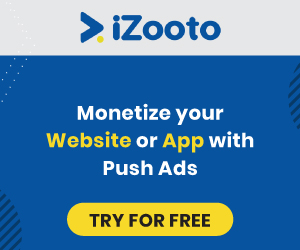 Feature:
The Highest Yielding Bidder Solution
A Fully Mobile Optimized Ad Exchange
Real-Time Guaranteed (RTG) enables direct, guaranteed deals to be executed programmatically.
OpenX programmatic Direct Private Marketplaces
Oath
It is a unified ad suite of Verizon which provides access to advertisers for programmatic management and monitoring of their premium ad inventory and publishers gets the pool of advertisers powered by data.
Feature:
Oath Ad Platforms offers a solution for publishers with an omnichannel focus including video, broadcasting and app publishers.
Publishers get revenue and video management solutions within Oath.
With diversified monetization, customization and controls publishers can build entertaining experiences for users.
Advertisers get access to tools and data they require to connect with customers. Also uses machine learning for precise targeting.
Helping brands focus on the driving factors like customer acquisition and brand building.
Adzerk
It is an effective ad server platform which develop fully-customized ad servers that promote native ads as well as internal content with the help of an innovative API. With AdZerk's suite of APIs, users can quickly build customized online ad serving platforms that cater to their specific needs. Adzerk is best suited for large publishers like Reddit, ticketmaster, Imgur,etc
Feature:
Fastest Native ad server
Sponsored listings for move visibility helpful for eCommerce brands and marketplaces
SSP to promote ads or own content on a website, mobile app, podcast, AMP article, emails.
RTB integrations
first-party data management platform
ad decision engine
custom ad creation
Zedo
Zedo is an ad serving platform that works for both publishers and advertisers to increase their ROI on advertising campaigns.
Feature:
Post-campaign reporting
Consistent quality ad products
Unified management platform
Smart Adserver
Smart is a fully transparent ad monetization platform built for premium publishers to serve demanding buyers. Their unique holistic and flexible approach gives full control back to publishers by driving performance and value of their loyal audience. Demand and data agnostic, Smart empowers publishers to maximize yield through all sales channels, ad products, and screens. Publishers can act with certainty and have the control of all the variables for the right blend of transaction models, channels and formats while activating the right audience data for value path optimization. Smart works directly with more than 1,000 publishers worldwide including Financial Times. TracFone, Altice Media Publicité and IMGUR to deliver display, video, native, and rich-media ads to over 50,000 sites and apps.
Feature:
It is user friendly, with functionality covering mobile, desktop and other smart devices.
It has an intuitive user interface, every facet of this is designed and thought over, so it's easy to navigate around the program.
It offers a free trial so there's no real commitment if you just want to try it out, which is nice.
AdGear
AdGear Trader is a fully featured Online Campaign Management Software which offers a full range of publisher features, enabling them to manage various types of inventory and all types of formats. The platform integrates well with third-party video players including OneScreen, BrightCove, Limelight with fully supported VAST/VPAID standards. Traditional display inventory can be managed alongside mobile web and in-app inventory, all in a single unified platform.
Feature:
Cross-channel Ad Serving (display, video, mobile)
Cross-channel Attribution
Integrated Viewability and Brand Protection Features
Dynamic Ads
CRM Integration
Compatible with Majority of Web Analytics Solutions
Complete Video Ad Serving Capacity
Appnexus
AppNexus Publisher Suite powers advertisement serving, planning and forecasting, diverse marketplace sales, and direct campaign management solutions, PriceCheck, a header bidding solution for banner, video, and interstitial advertising units, and their Apps program, an application platform for third-party technology vendors and existing customers to build features for their own clients and reach new audiences.
Feature:
Solve issues like campaign performance, inventory optimization and more with the help of AppNexus wiki.
Yieldex's unique capability to report metrics by section and DMA.
Programmable Bidding
Bid Stream
Impression Logs
Segment Activation Services
Viewable Performance Tools
API Integration
RoundUp
With the advent of Smart phones and fast mobile internet, video consumption has increased leaps and bounds making video the most engaging content and marketers have turned to various video platforms to advertise their products or services. Video Ad servers form an integral part of this process, hence one should be very careful while choosing the best suited video ad server for their requirement. While there are many features and benefits offered by Video ad servers, focus primarily on your requirements. Many platforms provide their users with comprehensive reports on campaign analytics and tools to track ad performance for effective targeting. Hence finding the right Video ad serving platform according to your needs can result in increased fill rate and CPMs, in turn more revenue.
Our Recommended Monetization Partners:
Looking to Increase your Ad Revenue:
Get in touch with me for a personalised consultation and increase your ad revenue across native, display, video (instream and outstream), in-app and other verticals. I also assist in customized DFP setup, header bidding, and content creation strategy. My skype id is:
ronniedey
. Feel free to connect!
I and my team research various ad networks and can help you increase your overall ad revenue; so you could rake in more greenbacks with the best video monetization platforms.  I am just a mail away, so reach out to me if you want to scale up your website revenue. mail: [email protected]